Prices
Let us collect your junk
All of the rubbish is taken to our transfer station where it is reused or recycled whenever possible. We do dispose the rubbish in an environmentally friendly way.
Why we charge
The price you pay to clear junk and rubbish is used to cover the costs of our team to load and remove junk as well as the costs for our local tipping partners to dispose and recycle waste.
Important to note:– An exact price is only available from the driver only when the load has been seen and inspected.
For example you may have high density loads such as bricks, concrete, earth or metal which may be charged by weight rather than volume but very light loads may be charged at a reduced rate. If we arrive on site and find we can't park near to your waste we may need to charge slightly more. We will negotiate this with you on site at the time. We won't do anything without your agreement first. There maybe an extra charge for certain items and some items we are not allowed to take.
Land fill tax has gone up again this year and we like to pay the smallest amount of tax possible and be kinder to environment by not taking things to landfill. We realise it's not always possible but can you do 2 things:–
Sort your rubbish before we arrive,
Move your rubbish to somewhere we can easily get to,
That way we can charge you less.
Thank you.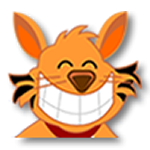 Trade Drop Off
Come to Tom's Yard and drop off your waste. Get directions »
| Type | Price Per Tonne (Ex. VAT) | Price Per Tonne (Inc. VAT) | Min Charge |
| --- | --- | --- | --- |
| Mixed Waste | £ 150.00 | £ 180.00 | 1/2 Tonne |
| Non Recoverable Waste | £ 175.00 | £ 210.00 | 1/2 Tonne |
| Plaster Board | £ 115.00 | £ 138.00 | 3/4 Tonne |
| Wood | £ 130.00 | £ 156.00 | 1/2 Tonne |
| Green waste | £ 80.00 | £ 96.00 | One Tonne |
| Paper/Card | £ 15.00 | £ 18.00 | One Tonne |
| Hardcore | £ 10.00 | £ 12.00 | One Tonne |
| Mixed Soil/Stone | £ 40.00 | £ 48.00 | One Tonne |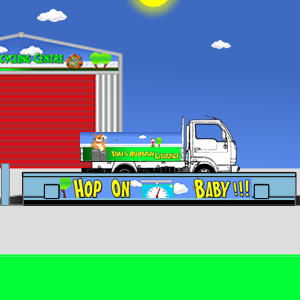 The Weighbridge – Hop on Baby!!!
Trade customers will be asked to "weigh–in" on arrival and weigh again after tipping.
Prices
Lighter Waste – will be charged at a minimum rate of 1/2 ton
Heavier Waste i.e. hardcore – will be charged at a minimum of 1 ton.
Skip Hire
If the skip is to be left on the road you will need a Skip Permit from the council.
Prices and times taken to get the permit vary from council to council.
It is the responsibility of Toms Rubbish to get the skip permit (if necessary) for you and that the law (The Highways Act 1980) is complied with as far making the skip safe to leave on a public road.
All skips need to be paid for in advance.
Prices from £170 + VAT
Extra Cost
Valid For
Price
Skip Permit – Bristol
Only necessary if skip is on the road
28 Days
£ 78.00
Extra Cost
Valid For
Price
Skip Permit – Bath
Only necessary if skip is on the road
28 Days
£ 72.00
Where is Tom's Recycle Centre?
In Warmley which is on the east side of Bristol and has easy access to Bath and M4 motorway via the ring road.
Get directions Location »
---

Tom's Recycling Tips
Use the bases of lemonade bottles, small aluminium cans or paper egg cartons for seedlings
This is only a short list of the most common items that we take. Please call to confirm any particular item.
| | | | |
| --- | --- | --- | --- |
| Furniture | Beds | Boilers | Carpets |
| Computers & Monitors | Computer Printers | Cooker | Desks |
| Sheds | Filing Cabinets | Garden Trimmings | Garden Shed |
| Greenhouses | Lawnmowers | Photocopiers | Musical Instruments |
| Radiators | Soil | Wood | Paper |
These items are very expensive to dispose of because of special processing required.
£12*All Tyres
£15*Paint Cans
£10*TVs
£25*Food Waste (Bagged)
£15*Mattresses Single
£20*Mattresses Double
£45*Large Fridge
£35*Small Fridge
£P.O.A.*Labour:– Any extra time or labour required for your Prices over 20 minutes
* Prices exclude VAT
We are not able to take these items.
| | | |
| --- | --- | --- |
| Asbestos | Biological or Medical waste | Helium or oxygen gas bottles |
| Oil, petrol or diesel | Paint or paint cans (unless empty) | Raw meat or raw fish (unless packaged) |
| Toxic substances, noxious chemicals & solvents | Domestic refuse (unless bagged) | |
Follow these rules and avoid getting charged extra.
1. Do not move your skip.
If you move your skip, fill it up and is somewhere we can't access it, we will charge for the labour to move it.
2. Please keep the area around the skip clear.
Our trucks require space to manoeuvre. Please ensure the area is clear.
3. Please let us know if the weight of your skip is heavier than you expected.
For example if you have more broken bricks or concrete than expected. This will ensure we send the right truck to you.
4. Over the wall? Over to you.
If we deliver the skip to your back garden over a wall or fence it may become very difficult when the skip is loaded to lift it high enough over your wall of fence. Any damaged caused is your responsibility.
5. Watch out for soft pavements.
We will try to avoid using the our truck's stabilisers on a pavement. If we are obligated to do so then any damage will be the customer's responsibility.
6. Level Loads only.
Overfilling a skip is not acceptable and won't be collected.
Here's why:–
• We can not transport an unsafe load that is a risk to other road users.
• If we can make the load safe and can transport it the extra waste will be charged for. Extra waste means extra cost of recycling.
So if in doubt get a bigger skip.
7. No Wet Concrete.
Wet concrete can set in the skip and stick to it.

Extra Costs
Plasterboad – We expect and are happy to take a mixed load in your skip. But if the load contains more than 10% plasterboard then we reserve the right to charge an extra £50 depending on the size of the skip.
Next size up charge – Overloaded skips that we can make safe for the road will be charged at the next size up.
Wasted Journey Charge = £25.00 + VAT
to £60.00 + VAT dependant on time wasted,
for when we are unable to deliver or collect a skip.
Extra Time Charge = £100.00 per week + VAT
Skips are collected after 1 week.
Skips, all sizes, kept for longer are charged at £100 + VAT per week rent.