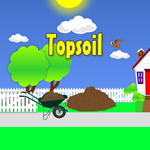 Topsoil
(British Standard BS 3882:2015)
Tom provides affordable Topsoil for domestic and trade customers delivered to you loose or in dumpy bags.
Tom delivers topsoil in Bristol and the surrounding area.
Including topsoil in Bath and topsoil in Yate.
So Tom's topsoil really is top soil.

Use our handy calculator, see below, to work out how much Topsoil or Mulch you need.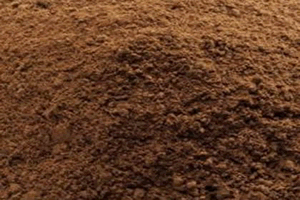 Top Grade Topsoil
This top soil is our highest quality topsoil. Tested to British Standard BS3882:2015
Screened to take out large stone and tree roots.
Used by professional landscapers and gardeners.
Gives new bedding plants, lawns and vegetables a great start.
Used For:–
Keen gardeners and professionals
Vegetable growers
Topsoil SALE Prices For AUGUST 2020
£20 + VAT Loose Collected
£40 + VAT Loose Local Delivery (10 ton minimum)
£50 + VAT Loose Local Delivery (2 ton minimum)
£60 + VAT Bagged Local Delivery
Prices are per ton
Or just Call and let us know your requirements
Call';
Fine Screened to 10mm
Safe, fertile, quality topsoil loam
Blend of sand, silt and clay
Analysed to BS3882:2015
Responsibly sourced
Amazing value
Kept undercover
FREE collection from Tom's yard
For outside of Bristol & Bath Call 0117 932 1960
Or just Call and let us know your delivery requirements
Call';
There is topsoil for sale in Tom's Yard and Recycle Centre.
---
What is Topsoil?
Topsoil is the upper, outermost layer of soil, usually the top 2 inches (5.1 cm) to 8 inches (20 cm). It has the highest concentration of organic matter and microorganisms and is where most of the Earth's biological soil activity occurs. Plants generally concentrate their roots in and obtain most of their nutrients from this layer. The actual depth of the topsoil layer can be measured as the depth from the surface to the first densely packed soil layer known as subsoil. To get good quality topsoil is a very slow process. Up to 100 years per inch. Topsoil is formed by the weathering of rocks and the subsequent addition of organic matter from decaying plants, and animals. Decaying plant matter adds nutrients and essential minerals to the soil that promote plant growth.
Where does Tom's Topsoil come From?
Tom mainly gets his soil from land that has been landscaped or recently re–developed.
In this picture Tom is collecting soil from a development on the outskirts of north Bristol. The soil is nutrient rich but as you can see full of tree roots and there were large rocks too.
This is pre–screened topsoil that gets taken back to Tom's Yard and Recycling centre for screening and storage.
Screened topsoil becomes B Grade and when it is finer screened it becomes Tom's "A Grade"
Topsoil can be bought loose, in bags or even collected from Tom's Yard.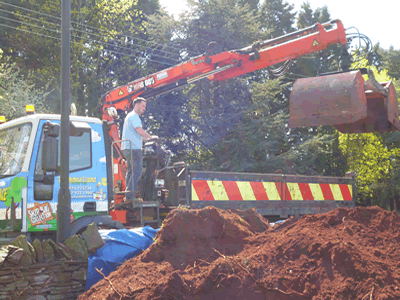 How is screened Topsoil Made?
Tom has his own "Power Screener" that is busy working every day
The "Power Screener" is like a giant sieve that is used to separate the large stones, roots and anything else that might be in the soil.
Unscreened topsoil is loaded into the hopper at the top of the screener.
The topsoil then falls into the drum at the centre of the machine.
As the drum rotates it sievies the soil and only fine soil falls through the sides of the ready for collection and storage.
Large stones or organic material such as tree roots falls out of the end of the drum
After the the screening process the finely screened topsoil is then stored dry undercover.
With Tom you're not paying for rainwater!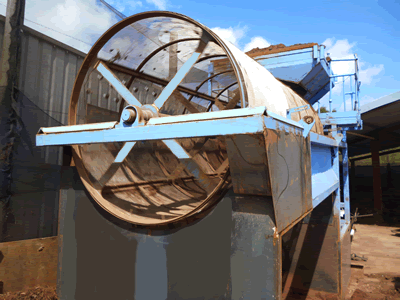 What about testing?
Tom has his topsoil tested and certified to British Standard BS 3882:2015.
Tom takes the quality of his topsoil seriously and wants you have great results so has it tested by British laboratories to ensure that it contains that right things for your plants and garden.
Soil Texture

Tom's topsoil is all within the acceptable levels for Clay, Silt and sand

Fragment Size

Tom's topsoil screener is doing it's job with zero fragments above 20mm

pH Level

Soil pH levels is important and Tom's topsoil falls within the range for multipurpose topsoil

Plant Nutrient Content

Plants need nitrogen, phosphate, potassium and magnesium and Tom's topsoil has the right amount of plant nutrients to support plant growth.

Toxic metal elements

Tom's topsoil has acceptable levels of metals measured in mg per Kg for the topsoil pH level

Other Contaminants

Tom's topsoil was found free from visible contaminants such as plastics and sharps greater than 2mm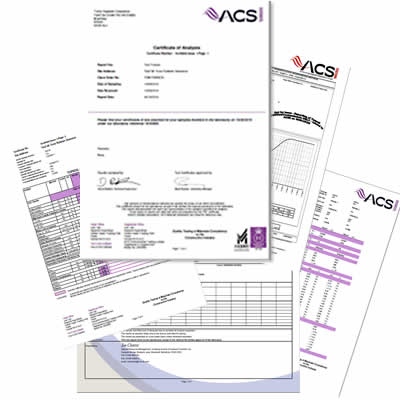 So as you can see Tom's topsoil is responsibly sourced, screened and tested to ensure it's quality.
And all this at prices you can afford!!
Call and order topsoil today 0117 932 1960
Call and let us know your requirements
Call';