Welcome to Toms Rubbish Clearance
Skip to main navigation or go to main content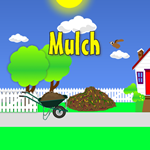 Garden Mulch – Organic & Recycled
Tom provides affordable, sustainable Garden Mulch for domestic and trade customers delivered to you in dumpy bags.
Tom delivers mulch in Bristol and the surrounding area.
Including mulch in Bath and mulch in Yate.
Recycled mulch is kind to the environment. Use our handy calculator, see below, to work out how much mulch you need.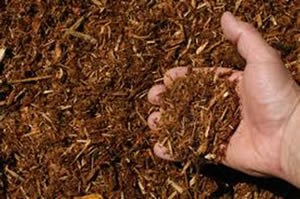 Top Grade Garden Mulch
Made from recycled shredded garden waste, Tom's garden mulch is sustainable and kind to the environment. As well as looking good it will keep in moisture and keep weeds in bay by blocking sunlight to the soil and preventing them to grow.
As well as good for the environment Tom's garden mulch is safe for pets and wildlife. Used by professional landscapers and gardeners.
Providing an insulating layer Tom's can protect delicate plants from frost damage.
Good For:–
Keeping weeds at bay
Reducing frost damage
Keeping in moisture
Or just Call and let us know your requirements
Call';
Fully organic
Safe, for pets and wildlife
Responsibly sourced
Amazing value
Kept undercover
FREE delivery for our Bristol and Bath Customers.
FREE collection from Tom's yard
For outside of Bristol & Bath Call 0117 932 1960
Or just Call and let us know your delivery requirements
Call';
There is mulch for sale in Tom's Yard and Recycle Centre. Mulch is kept undercover in dry conditions all year round. This means that you won't be paying for water.
Our Nissan Cabstars, which are perfect for Garden Mulch will carry up to 6 cubic yards/1.5 tons in weight.
We are able to go anywhere that a normal car can go, for example narrow driveways between houses and places where there only access is down a narrow lane, because our Nissan Cabstars are only fifteen foot in length and 5 feet wide
But for really big loads we have larger trucks and Grab Crane Lorries on request.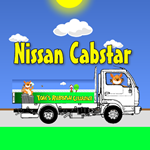 Step 1.

Phone Tom and discuss your Garden Mulch.

Tom provide a fast, friendly and affordable Garden Mulch for domestic and trade customers. His professional team load the truck for you and sweep up afterwards if necessary.

Tom also does:– drop off your waste at the Recycle Centre, Demolition, Skip Bag Hire and Collection, Tom also sells Topsoil – Loose or bagged, and for heating you can buy Firewood, also have Grab Cranes for hire, and Unskilled Labour to help you.

Call Now for Garden Mulch
0117 932 1960
Or Email Address info@tomsrubbish.com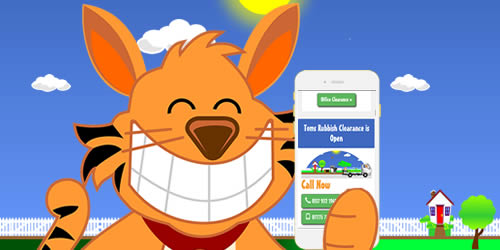 ---
Step 2.

Book a time for your Garden Mulch

Tom will send one of his trucks to you.
One of Tom's Team will keep you informed when they are on their way. Any doubts, just call.
On arrival:-
Tom's professional Garden Mulch team will turn on time. Tom's team will give you a price.
If you're happy Tom's team will carry out the work straight away.
Then tidy up, and sweep up if necessary.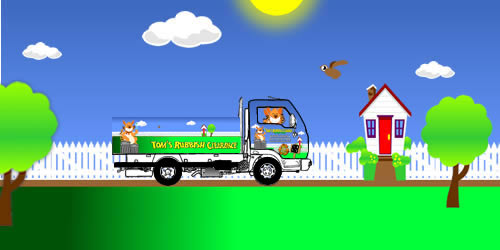 ---
Step 3.

Environmentally Friendly disposal.

Your waste is taken back at Tom's Yard and Recycle centre. Tom is committed to minimising waste going to landfill and reducing the impact that your waste has on the environment. Recyclable materials get hand separated before being taken to dedicated recycling facilities.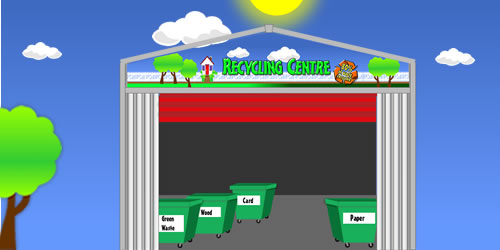 Tom's Tickles
I tried water polo but my horse drowned.
---
Toms Rubbish Clearance
Tom has just taken up my old patio and delivered top soil to replace it and bring the garden up to the right level. He and his men worked really hard and they tidied up after themselves.
Says:- Mr Slade